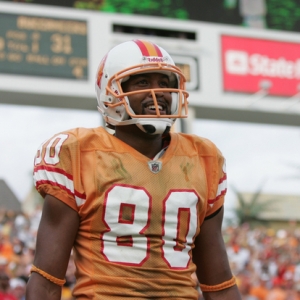 According to Roy Cummings of the Tampa Tribune, the Bucs did not cut Michael Clayton because of the large sum of money they owe to the disappointing wideout.
In 2009, Clayton signed a $10.5 million contract WITH guaranteed payouts. With that said, it should be expected that Clayton WILL, and in my opinion, SHOULD be on the Bucs' opening day roster.
I know that the former LSU Tiger hasn't lived up to all his hype, and his first year in the NFL did show promise, but ever since then he has been nothing but a disappointment. Eric Yarber, the new receivers coach, is hoping that he can somehow get Clayton to fit in with this offense in the slot position.
Knowing that the two rookies, Mike Williams and Arrelious Benn, will most likely be the starting receivers out wide should take some pressure off of Clayton's shoulders, and hopefully will tick him off just enough to step his game up. But all we can do as fans is wait and see, and hope that this will be the year Clayton lives up to his hype.