Day Three: Best Available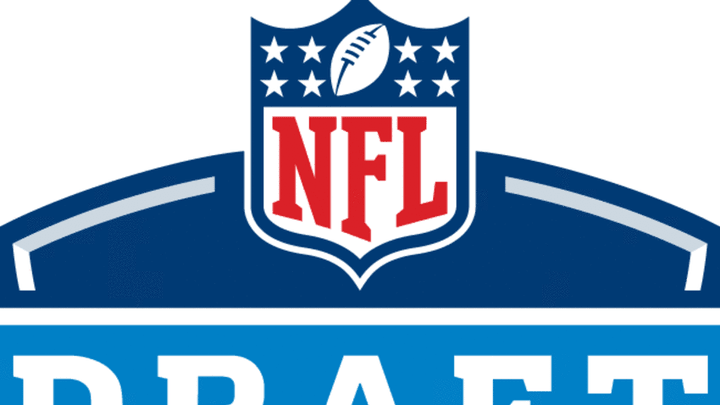 What a day yesterday ended up being for the Tampa Bay Buccaneers, after having a player they highly coveted fall in their lap at 51 (
Da'Quan Bowers
) the Bucs added
Mason Foster
in the 3rd. Now the Bucs have two of the elite defensive ends in the draft (a RDE and a LDE) and one of the most blue-collar, high-motor linebackers in the draft. The Bucs defensive unit has improved dramatically over the last two days and now
Mark Dominik
gets to go to work doing what he does best, finding gems from around the country to help the Bucs out on the back-end of the roster.
Round 3-7 are where the big boys play, the first couple rounds should be good for any decent GM, it's the late rounds that make or break teams. Last year the Bucs found Mike Williams in round 4, then added Erik Lorig (who would make a big contribution at fullback) in the 7th and added LeGarrette Blount and Ted Larsen through free agency later. The Bucs won't have the same luck signing players off other teams' practice squads this year but be on the lookout for Dominik to pull a few gems from the final day of the draft.
Right now there is plenty of talent still available in rounds four and five, the last two rounds will be where Dominik and the Bucs scouting department are really tested. The Bucs have five picks today, one each in rounds 4-6 and two in round 7. The Bucs could use another linebacker, a corner and possibly an offensive guard today and there are still plenty of quality prospects to be had at all three of those spots.
Here are the best 25 players still on the board:
First Ten:
Quinton Carter /
Quinton Carter, S, Oklahoma- Carter is fast, athletic safety that played top collegiate competition while at Oklahoma. He has some of the best instincts in the draft, very quick to react and is typically right the first time. Carter plays the game with very good physicality, is a force when he needs to come up and play the run and has enough speed to keep himself in most pass coverages. He does have a tendency to be a bit too aggressive from time to time and that will hurt him in the NFL. Had issues with injuries early in his career at OU. Very smart kid who is a team leader and already has his own non-profit group geared at helping children in Las Vegas, Nevada. Would be a 4th round steal.
Colin McCarthy /
Colin McCarthy, MLB, Miami (FL)- Colin McCarthy is a very instinctual, high-motor player at middle linebacker. Definitely more adept at stopping the run than covering the pass, he is relentless at the point of attack and manages to fight off most blocks with quickness and deceptive strength. Not amongst the most athletically gifted of the linebackers in the 2011 class, McCarthy more than makes up for it with passion and tenacity. One of the best tacklers in the draft, is aggressive and wraps up well, almost seems to relish the contact. Also capable of delivering the big hit from time to time. Can contribute immediately on special teams and will develop into a good linebacker. Does have a history with injuries, though some of that can be attributed to bad luck (car accident, slipping on wet turf, etc…). McCarthy would actually be a pretty good fit for Tampa if he could improve his coverage skills.
Greg McElroy /
Greg McElroy, QB, Alabama- In my opinion McElroy was fairly disrepected in this draft process. Somewhat unremarkable from a physical standpoint, his ability to manage and win with a pro-style offense at Alabama is also something that's highly underrated. A lot of people see him as a career back-up, I think he could be a serviceable starter if put in the right situation, thought admittedly that's not a likelihood. Look at his body of work though, he was the leader of one of the best teams in the country the past two years, won a national title and played for Nick Saban. At this point in the draft, this kid should already be off the board.
Quan Sturdivant /
Quan Sturdivant, MLB, North Carolina- Sturdivant is a good mixture of athleticism and intelligence. A decorated high school quarterback, Sturdivant graduated early to enroll at UNC in the spring and begin his transition to linebacker under the auspices of the Tar Heel coaching staff. Work ethic is not a question with Sturdivant. Can be too aggressive at times and has a tendency to over-run plays, still manages to post prolific tackle numbers though. Above average against the run but needs to develop better upper body strength for the NFL. Very effective in pass coverage, athletic enough to cover most tight ends and has very high understanding of passing game due to his time as a quarterback. Was arrested in July 2010 for marijuana possession.
Chimdi Chekwa /
Chimdi Chekwa, CB, Ohio State- Chekwa is a very athletic, physical corner but needs to improve his man coverage skills and tackling in order to be effective at the NFL level. Has impressive speed though, will likely contribute immediately on special teams and potentially in nickel sets. The Bucs could grab Chekwa in the 4th or possibly the 5th round a develop him, though he's hardly NFL-ready at this stage. That's not to say he won't see the field or contribute, he's just not a complete player and won't be until he gets some coaching and time to adjust.
Kendall Hunter /
Kendall Hunter, RB, Oklahoma State- Hunter is a bit under-sized but more than makes it up for it with his quickness and intangibles. Hunter was one of the players that passed the eye-test in college on a consistent basis. Despite an injury his junior season he posted two 1,500-16 TD seasons as a sophomore and senior and played some of his best games when the national spotlight shone brightest. Hunter lacks the type of dynamic straight-line speed that a lot of coaches dream of in a back his size and his small frame will raise durability issues. But this guy is a gamer pure and simple and I doubt much of that will hold him back at the next level.
Christian Ballard /
Christian Ballard, DE, Iowa- Ballard is an interesting prospect for the Bucs for more than a few reasons. Besides having already teamed with Adrian Clayborn, he would provide excellent depth at end and would be a nice insurance policy on Da'Quan Bowers knee. Ballard is a hard-worker on the field and in the weight-room, something that will serve him well in the NFL. He needs to clean up the tackling, add strength and work on his leverage to be a successful NFL end, though that's something the Bucs duo of D-Line coaches can certainly address in the young man.
Davon House /
Davon House, CB, New Mexico State- A hard-working corner with good measurables from a mid-major school. Questions about competition and a lack of urgency as a tackler are concerns but has a great work ethic and instincts. Also has all the athleticism and intangible qualities you could hope for in an NFL corner. He's definitely a sleeper and may arguably be more gifted than several of the backs who came off the board in front of him, he just didn't play enough talented competition to know for sure. I'd love to see House in Tampa though, I have a feeling about this guy.
Greg Jones /
Greg Jones, MLB, Michigan State- If Jones were a couple inches taller he'd potentially be a first rounder. Jones is a very smart, instinctual player who is high-character and high-effort. Voted a captain by his teammates, he was also the team's defensive MVP and unquestioned leader, whether it was on the practice field, film study or the weight-room. Jones is a highly effective run-stopper and has the athleticism to cover tight ends and backs in the passing game. Does struggle sometime with larger players, also tends to be over-aggressive and can take himself out of plays. Is an effective blitzer, anticipates snap-count and explodes through the gap. Never missed a game in four years.
Marcus Cannon /
Marcus Cannon, OT, TCU- Cannon should already have an NFL home but news about his diagnosis with Non-Hodgkin Lymphoma just days before the draft has tanked his draft stock. Keep him in your thoughts and prayers, and maybe hope the Bucs take a flyer on this guy. He should be able to come back and play at some point. At 6'5, 350 Cannon may be better suited to be a guard in the NFL. Despite his size he has some of the quicker feet in the draft and can be quite effective at the NFL level, but still struggles with speed off the edge. He's now officially a huge sleeper, he arguably has first round potential and certainly could start at some point in the NFL. Also, I just hope for the sake of his morale some team picks him. He does deserve it.
The Next 15:
Clemson S DeAndre McDaniel would be good in Tampa. /
Luke Stocker, TE, Tennessee – Stocker is a very talented pass-catching tight end, he makes a big target in the middle of the field and has very soft hands. He'll also bail his quarterback out on a lot of bad throws, something that is huge for a tight end.
DeAndre McDaniel, S, Clemson – McDaniel is a solid all-around safety but may lack the top-tier athleticism to be an elite NFL safety. He has great coverage skills but tends to be a bit stiff in the hips, something he gets around by being good at diagnosing a play and reading the passer. Had a ton of picks in college. As a former linebacker he's well-suited to offer run support and does a lot of the physical things other safeties don't do well.
Taiwan Jones, RB, Eastern Washington – Classic case of an ultra-talented back coming out of a small school and fighting the uphill battle against questions of competition. He averaged 7.7 YPC for his career.
Tyler Sash, S, Iowa – Sash is a high-motor, bright kid with good instincts and leadership skills. He's not an elite athlete but gets the most out of his ability and provides a great vocal presence on the field and in the locker-room.
Sam Acho, OLB, Texas  – Acho is a very hard-working, intelligent player from a major college program. He lacks high-end athletic potential but could ultimately be an effective linebacker. Limited potential as a pass-rusher.
DJ Williams would be a good target for Josh Freeman. /
Buster Skrine, CB, Chattanooga – Skrine is a very talented corner from a small school, needs to improve his strength and discipline but is a sleeper-style player who could see the field and surprise some people as a rookie.
Ricky Stanzi, QB, Iowa – Stanzi quietly had a fantastic senior season, cutting his interceptions from 15 to six and tossing 25 touchdowns. He's an underrated prospect heading into the draft.
DJ Williams, TE, Arkansas – In my opinion DJ is the best receiving tight end in the draft, at 6'2 245 he lacks the ideal size for a tight end but has all the athleticism and ability you could want out of a tight end, save one very important aspect. That aspect is blocking, where Williams' lack of size render him less effective than bigger, stronger tight ends.
Chris Carter, OLB, Fresno State – Carter is too small to play end in a 4-3 and has very little experience playing off the line. He has the instincts of a defensive end in a linebacker's body.
Jerrell Powe, DT, Ole Miss – A straight, run-stuffer out of Ole Miss, Powe provides very little in the way of a pass rush but won't get driven back either. He actually has surprising lateral quickness, but tends to tire quickly and will need to work on conditioning in the NFL.
Noel Devine would be a good 3rd down compliment. /
Jacquizz Rodgers, RB, Oregon State – An absolute burner with quickness and elusiveness to make just about anyone blush. Also happens to be just 5'7 and 170 pounds (soaking wet). Durability is a concern, ability is not.
Noel Devine, RB, West Virginia – Much like Rodgers, Devine has massive speed and elusiveness and more than a few questions about his durability. Will make an elite NFL kick returner.
Greg Romeus, DE, Pittsburgh – Romeus has all the tools to be a very good NFL pass-rusher including a prototype frame and above average athleticism. He needs to dramatically improve his technique and effort to reach that level though.
Ahmad Black, S, Florida – A talented safety with a big-program pedigree that comes with size concerns. At just 5'9, Black lacks the athleticism to play corner but may not be durable to play safety in the NFL.
Clint Boling, G, Georgia – He gets the most out of limited athleticism, very smart and durable but doesn't have a high athletic ceiling. Could be a starter in the right system though.