How 2020 is going to completely mess up the Tampa Bay Buccaneers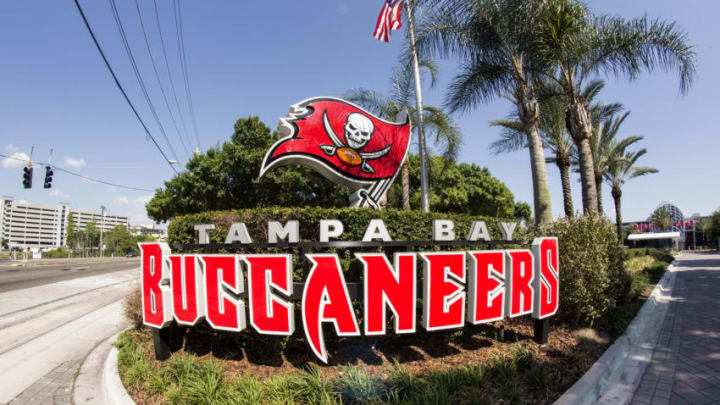 Tampa Bay Buccaneers, Bucs (Photo by Don Juan Moore/Getty Images) /
How 2020 is going to completely mess up the Tampa Bay Buccaneers
The Tampa Bay Buccaneers are one of the hottest teams in the league coming into the 2020 season following an exciting offseason, but things just seem destined to be messed up.
The Buccaneers have missed 12-straight playoffs coming into this season and, following the signing of Tom Brady, looked to be one of the favorites to not only make the postseason, but to compete for a title when it was all said and done.
Now, we're sitting here just a couple weeks away from the proposed start of training camp with more questions than answers when it comes to the NFL season as a whole.
As the league attempts to play in a pandemic, the truth of the matter is this: The year 2020 is going to completely mess up the Tampa Bay Buccaneers and it's not even their fault.
This year is the most Buccaneers thing ever
While I believe we will still have an NFL season this fall, there is no doubt that there will be major changes.
Many players are likely to opt-out. Fans may not be allowed in stadiums at all and if they are, it's going to be on a limited capacity basis. There are going to be players who test positive for the virus during the season and have to sit out potentially two games, which is in turn going to hurt other franchises.
In the end, many fans across the country are going to put an asterisk beside this season no matter what happens.
While it certainly won't hurt Buccaneers fans feelings if the team wins a Super Bowl- which is slated to be played in Tampa Bay, by the way- no matter the conditions, it still just seems like this is the most 'Bucs scenario' ever.
The franchise waits patiently for more than a decade to return to relevancy. They finally get there and now we're in a pandemic.
In a year where there has been a higher demand for season tickets than ever before in Tampa Bay, there's going to be limited capacity of likely 25 percent or less.
In a year where the Bucs elected to 'win-now,' the whole season gets put up-in-the-air and questions abound.
Shouldn't we all have seen this coming by now?