Training Camp: These Tampa Bay Buccaneers are firmly on the Roster Bubble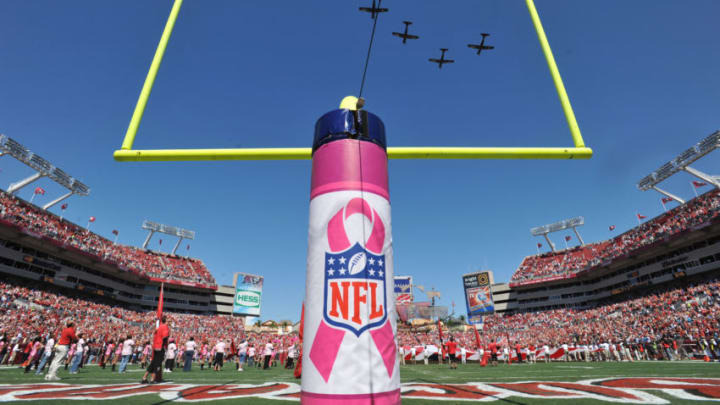 Tampa Bay Buccaneers (Photo by Larry French/Getty Images) /
Matt Gay, Tampa Bay Buccaneers, (Photo by James Gilbert/Getty Images) /
Training Camp: These Tampa Bay Buccaneers are firmly on the roster bubble
The Tampa Bay Buccaneers enter the 2020 season looking to put an end to a 12-year streak of missing the playoffs and there's certainly a renewed hope.
The Buccaneers brought back every key player from last year's defense and made the addition of Tom Brady at quarterback, as well as Rob Gronkowski at tight end.
While the Bucs faithful hope to see a major run in the postseason this year, there are several Tampa Bay veterans who are hoping to lock up their roster spot.
Here's a look at four Buccaneers veterans who are on the roster bubble as we inch closer to the start of training camp.
Matt Gay is the starting kicker heading into the season, but that doesn't mean he will hold on to that position.
Gay left a lot of points on the field last year, making just 77.1 percent of his kicks and missing five extra-point attempts.
While there is promise surrounding Gay in his second year with the franchise, let's not pretend that there aren't doubters. Tampa Bay brought in K Elliott Fry to compete and many believe he has the leg and accuracy to win the job. While Gay still has the inside track, he certainly has pressure heading into training camp to perform at a high level and earn his spot on the roster.