3 Buccaneers that are on the chopping block in Tampa Bay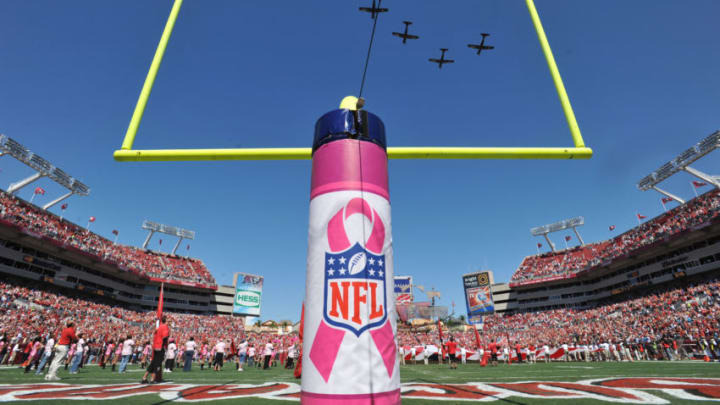 Tampa Bay Buccaneers (Photo by Larry French/Getty Images) /
As the start of the 2020 NFL season inches closer, these three Tampa Bay Buccaneers are currently fighting for their spots on the team.
Even though there aren't any preseason games in 2020, training camps across the NFL are filled with numerous competitions, with players trying to name themselves. The Tampa Bay Buccaneers have recently become one of the hottest teams in the NFL, and their camp will be no different.
Rookies and veterans alike are trying to make their case to remain on the team that has recently become a favorite to make a deep run in the playoffs. Camp is already a battle for players on a team without these aspirations, but the hype will make the competition even more intense.
The Buccaneers can't afford to keep players on their roster that don't foster improved playoff hopes, and every decision could have implications that could be the difference between a Super Bowl run and an early flame-out.
With that being said, there will be numerous difficult decisions for the Bucs to make regarding their roster. Long-tenured players may be on the hot seat like never before, and veteran status is not a shield.
Here are three players who all happen to be veterans, who could see their time in Tampa Bay come to an end this year.