3 Buccaneers that are on the chopping block in Tampa Bay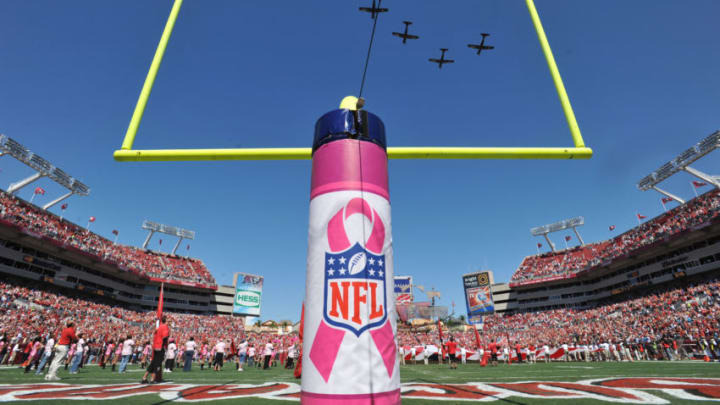 Tampa Bay Buccaneers (Photo by Larry French/Getty Images) /
T.J. Logan, Tampa Bay Buccaneers (Photo by Christian Petersen/Getty Images) /
If the Buccaneers don't need a niche quarterback that will never touch the field, they will have little need for a return man who would rarely reach the field. T.J. Logan may have the speed to remain an interesting option, but Tampa Bay will likely move on in 2020.
Logan was used primarily as a special teams player in 2020. He was an improvement over Bobo Wilson, but the Buccaneer special teams still failed to improve. Logan was also used at running back sparingly, where he accounted for 13 receiving yards and ten rushing yards.
The real backbreaker for Logan is that the Buccaneers have recently added three new running backs to their roster. Raymond Calais is a clone of Logan that already has a long shot of making the roster, LeSean McCoy is the clear third-down back, and Ke'Shawn Vaughn is the backup to Ronald Jones.
If the Bucs decide to keep three or four running backs, Logan is still the odd man out.
There is a long shot that Logan could remain on the roster to continue with his return duties, but the same problem arises that was seen with Griffin. If Logan can't contribute to other areas, the Buccaneers won't be able to justify keeping him on the roster.
Logan probably has an advantage over Calais, but given the other four backs and Dare Ogunbowale, it appears that his time in Tampa Bay is coming to an end.