3 Buccaneers that are on the chopping block in Tampa Bay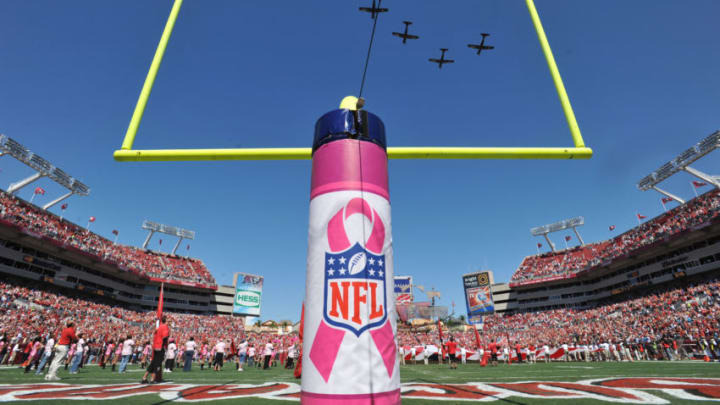 Tampa Bay Buccaneers (Photo by Larry French/Getty Images) /
Justin Evans, Tampa Bay Buccaneers, (Photo by Jonathan Bachman/Getty Images) /
Safety Justin Evans is a tough player to see having a future in Tampa Bay. Evans is exceptionally talented and showed a high level of ability when healthy, but it appears as though he has been replaced.
The Buccaneer safeties look primed to be above average for the first time in years. Jordan Whitehead and Antoine Winfield Jr. are the two currently pegged to play the majority of the reps, and it would make little sense to replace or cut playing time from either.
It would be hard to move on from Evans, but it would be the right decision. Whitehead played almost every snap in every game when healthy last season, and Winfield needs all the snaps he can get to grow. Keeping Evans on the roster opens the door to the possibility that these snaps for the starters get cut in half, which would be detrimental to overall development.
If the Bucs didn't have Sean Murphy-Bunting to play in the slot, Evans could still have a role on the team somewhere, but Tampa Bay already has the depth needed. Andrew Adams and Mike Edwards are both above-average and consistent, and if the Bucs wanted to keep a fifth safety, Arians does like D'Cota Dixon.
Justin Evans has become a question mark for the Buccaneers. This level of inconsistency is detrimental to the secondary's growth, and the Bucs need players that they can rely on.
Evans likely won't struggle to find another shot somewhere else in the NFL down the road, but his seat has grown incredibly hot as training camp has progressed.