Tampa Bay Buccaneers: 3 trade targets on Jaguars as they hold fire sale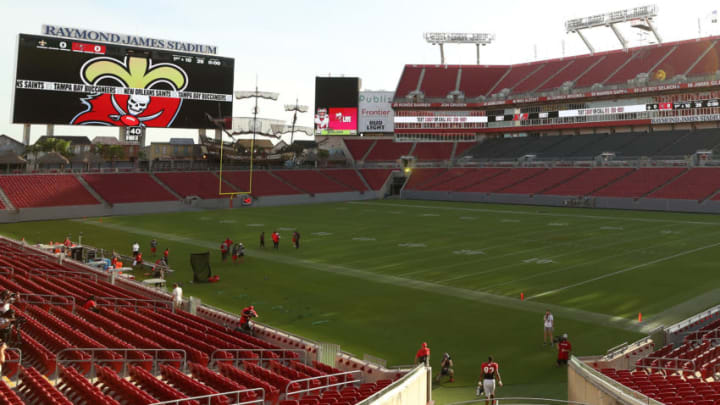 Tampa Bay Buccaneers /
Taven Bryan /
Three Jaguars trade targets for the Buccaneers as the franchise holds a fire sale
The Tampa Bay Buccaneers will certainly be 'buyers' during the 2020 season as they have their eyes on making it back to the NFL postseason for the first time in 12 years.
The Buccaneers made major additions this offseason and are in 'win-now' mode as we head into the season.
Just up the road from Tampa Bay, though, the Jacksonville Jaguars are in the midst of a much different story. The Jaguars recently cut ties with RB Leonard Fournette– who signed with the Bucs- and traded one of their top edge-rushers in Yannick Ngakoue.
In the midst of Jacksonville's fire sale- undoubtedly with the goal of locking up the No. 1 pick in next year's NFL Draft- here are three trade targets the Buccaneers should inquire about.
The depth on the front-seven is one of the biggest issues coming into this season and Taven Bryan would be the perfect answer.
The asking price for Bryan will be a little lower than other potential sells for the Jaguars and he's a guy that could provide quality depth and even start at defensive tackle if called upon for the Buccaneers.
Just 24 years of age, Bryan would have the benefit of learning under Ndamukong Suh and could even give a guy like William Gholston a run for his money before it's all said and done.