Tampa Bay Buccaneers: 3 trade targets on Jaguars as they hold fire sale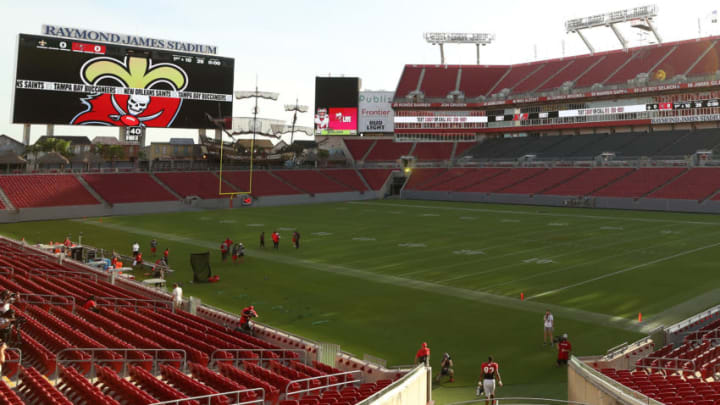 Tampa Bay Buccaneers /
Dede Westbrook /
Look, the Buccaneers don't need more wide receiver help, but Dede Westbrook is just too talented to not at least inquire about.
There have been questions about who the third wide receiver will be in Tampa Bay this season and Westbrook would be the absolute perfect answer. He's on the final year of his rookie deal, so he's a player that the Jags are likely going to be looking at potential trades for as they attempt to garner draft picks and build for the future and he would be a perfect complement to Chris Godwin and Mike Evans.
Perhaps the asking price is too high, but you at least have to admit that it would be sweet to see Westbrook out on the field paired with Godwin and Evans with Tom Brady throwing bullets to the three of them.