3 young Tampa Bay Buccaneers that look like future NFL stars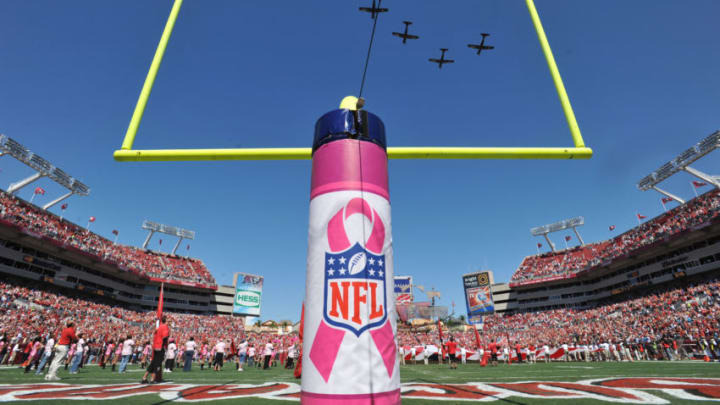 Tampa Bay Buccaneers (Photo by Larry French/Getty Images) /
Devin White, Tampa Bay Buccaneers,(Photo by Mike Ehrmann/Getty Images) /
Devin White is currently the closest young Buccaneer to gaining the moniker of "star." After going fifth overall in 2019, the Buccaneers knew they were finding a franchise player in White.
As of recent, the Buccaneers linebackers have been some of the best in the league, with major stars like Lavonte David and Kwon Alexander (no longer with the team) on the roster. White is the next backer in this succession of talent, and his ceiling could be as high as any other Buccaneer linebacker.
Between players like David and Derrick Brooks lining up at the same position over the years, White has some substantial shoes to fill, but his talent and understanding of the game should lend themselves to rising to the occasion.
White is one of the most athletic players on the Buccaneers roster right now, which is saying something, considering his size. White is a force of nature and should start receiving some of the recognition that other Buccaneer linebackers have received in the past.
As he is currently leading the NFL in tackles, White should be able to post a massive season statistically, and this should lead him to become an unmistakable "star" before the season ends.