4 big changes the Buccaneers need to make to right the ship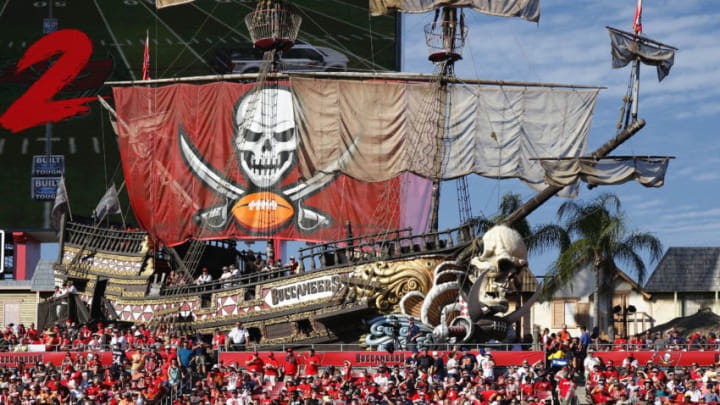 Tampa Bay Buccaneers (Photo by Joe Robbins/Getty Images) *** Local Caption *** /
Bruce Arians, Tampa Bay Buccaneers,(Photo by Mike Ehrmann/Getty Images) /
Add in accountability for the offensive play-calling
Bruce Arians and Byron Leftwich have been painfully lackluster to start the season. The play-calling has been conservative to a fault, and the Buccaneers have questionably diluted their offense for Tom Brady.
Bruce Arians has been stubborn when coaching his teams in the past. Regardless of who the quarterback is, Arians aired the ball out and did so often. With Brady, the Bucs continue to run the ball early on, which sets up disaster offensively.
Ronald Jones looked much better during the Chargers game, but the Bucs have no excuse to run the ball on early downs even when he is playing well. Tampa Bay's greatest strength is their passing game, and relying on the run is inexcusable.
The best bet for the Buccaneers to improve throughout the rest of the season is to let Tom Brady play his game. Let the Hall of Fame quarterback throw the football; it isn't a difficult concept to grasp.
If Tampa Bay can figure out a way to up the volume of passing attempts for Brady that aren't check downs, the Buccaneer offense would quickly improve, but this all comes down to the coaching staff.