3 free agents for Buccaneers to sign to fix injury problems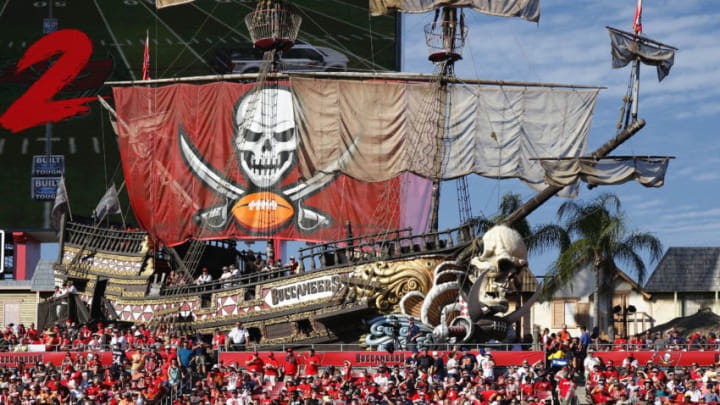 Tampa Bay Buccaneers (Photo by Joe Robbins/Getty Images) *** Local Caption *** /
The Tampa Bay Buccaneers have potentially suffered too many injuries for a sustained playoff run. Here are some free agents the Buccaneers should consider to stem the bleeding.
The Tampa Bay Buccaneers had a promising start to the 2020 NFL season, but losses versus the Chicago Bears and the New Orleans Saints have left the Bucs in a precarious situation. Three and two is not the end of the season, but Tampa Bay will have to make some changes if they hope to live up to their potential.
The Buccaneers' personnel is as good as it has been in over a decade, but the injuries have left the team in a tough spot. Numerous injuries to wide receivers, running backs, and defensive linemen, like Vita Vea, have left the Buccaneers with some depth problems that will be hard to address with players already on the roster. The Bucs don't have to make any crazy signings with free agents at this point, but it would help take the team to the next level, given the current losses.
If Bruce Arians and the rest of the coaching staff were thinking ahead, they would go about making some of these moves in an attempt to create the best depth possible to push for a deep playoff run. The Buccaneers need to consider the following free agents if they want to bolster their roster for the playoff push expected for the year.