Tampa Bay Buccaneers: Why 7-5 is not a record to celebrate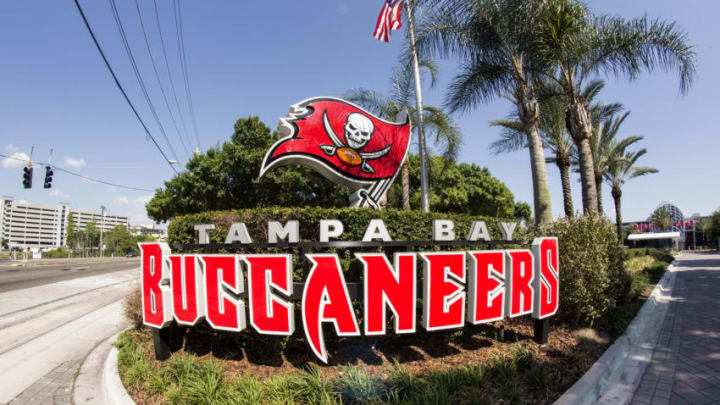 Tampa Bay Buccaneers, Bucs (Photo by Don Juan Moore/Getty Images) /
The Buccaneers are finally relevant after over a decade of horrible performances, but the fans shouldn't stop holding their team accountable.
As a fan of the Buccaneers, it's hard to express the numerous frustrations that have marked this season accurately. Tampa Bay has a winning record and shows up on nearly every talk show, but is this good enough?
Is it good enough to lose to the Bears? Or to play the Giants to the final whistle? Are we happy getting blown out by the Saints twice? Where is the pride?
Bucs fans should understandably be happy about the team appearing to turn over a new leaf, but becoming complacent while sitting marginally above .500, regardless of the competition, is a recipe for disaster.
There is no job on the planet where slightly above average performances define "success." Success is a relative term that is based on circumstances and abilities. Yes, Tampa Bay has been a losing franchise for most of its existence, but a roster like this should lead to far greater success.
Tom Brady is the greatest quarterback of all time, Lavonte David has been one of the best defensive players in the league during the past decade, the defense has developed an identity, yet we still can't win the big games, and critical fans should "just chill out and enjoy the wins"?
Fans can and should expect more from their teams. Blind support is a detriment, not helpful. Fully supporting an incompetent captain leaves you in the water when the ship crashes. Football is supposed to be fun, but that doesn't mean that mediocrity should be tolerated.
The following quote from Harvey Specter on USA Network's Suits puts it best. Warning: explicit language.
Harvey Specter shows that he doesn't accept average, and average shouldn't be something to celebrate. Even if this is a vast improvement over the past few years, everyone knows that the bar is much higher than Tampa Bay has shown.
The fans don't need to turn on their team or jump ship, but by that same token, they shouldn't deride calls for improvement based on the notion that the team has won more games than it has lost.