Tampa Bay Buccaneers: Why 7-5 is not a record to celebrate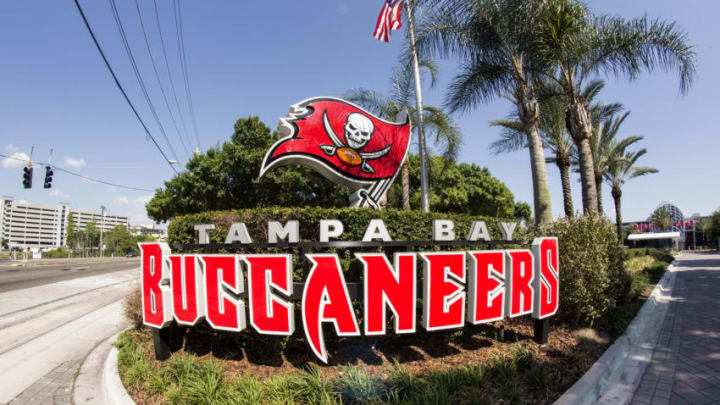 Tampa Bay Buccaneers, Bucs (Photo by Don Juan Moore/Getty Images) /
AdventHealth Training Center, Tampa Bay Buccaneers (Photo by Mike Ehrmann/Getty Images) /
Should we temper expectations?
Ever since the offseason hype train began, rational voices have tried to rein the fanbase back in at times. The ESPN analysts immediately placing the Bucs in the Super Bowl after Tom Brady signed with the team seemed premature, and expectations like that can only lead to disappointment.
There is a stark contrast between being happy about growth and becoming complacent. The Bucs didn't need to win every game this season. Very few teams immediately right the ship after decades of mistakes. The Buccaneers still have a mountain of growing to do, but it's hard to keep expectations in check at times with this team.
The Bucs have shown flashes at times that indicate they could be one of the best teams in the NFL. After a monster run by Ronald Jones, or suffocating defense by a resurgent secondary, it's easy to remember the woes of last season and realize how much better this roster is in every facet.
Tampa Bay lost to the Saints, which seemed on character, but then they smoked the Packers, which changed everything. The Bucs gave up more than 300 passing yards to Patrick Mahomes and the Chiefs in the first half, but then they bring the game back within one score with time remaining.
Trying to identify the Buccaneers is like trying to fit a square peg in a round hole, but it's clear that the talent is there. These manic highs and lows make it hard to know what team will take the field during a game, and that is what divides the fanbase.
Regardless of the question marks, the fans needs to remember that this team may not make a deep run in the playoffs this season, but calling for change does not come from a place of lousy fandom. Tampa Bay likely won't make any significant changes between this year and next, but believing that this team should be better than 7-5 should be the loudest voice, not the "crazy" one.