Tampa Bay Buccaneers gaining a lot of traction with RB draft target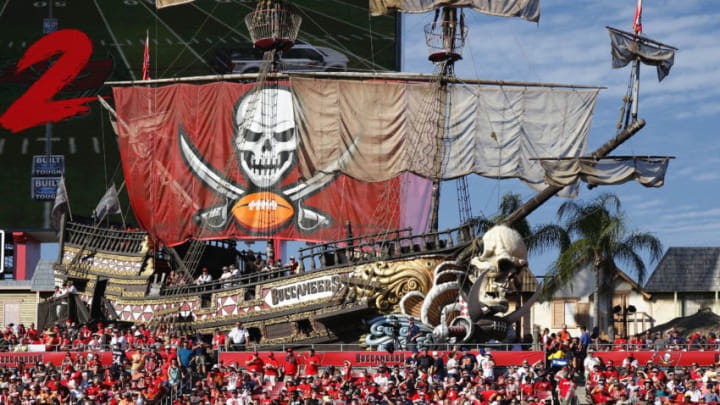 Tampa Bay Buccaneers (Photo by Joe Robbins/Getty Images) *** Local Caption *** /
Tampa Bay Buccaneers gaining a lot of traction with RB draft target
The Tampa Bay Buccaneers have some major decisions to make this coming offseason and one will be who they spend their first-round pick on.
We're nowhere near through with the 2020 season as of yet- there's still four games remaining in the regular season at the time of this writing- but it is a bye week and that gives us a little bit of time that we normally wouldn't have to look back on the season that has been and to look forward to what the franchise needs to address in the near future.
One position that sorely needs a play-maker is the running back spot.
There's no doubt that Ronald Jones II has talent and that he can be a solid running back, but he hasn't been able to run with any consistency and the Buccaneers seem pretty bent on not giving him 20 carries per game. Why? They're wanting to throw the ball all across the yard.
When you're throwing the ball as much as the Bucs are, you need a running back who can be versatile. You need a running back that make plays out of the backfield and is a threat to both run the ball and make plays in the passing game.
That's why the Buccaneers are being paired with Clemson RB Travis Etienne all-too-often
Sporting News just released its latest way-too-early 2021 NFL Mock Draft and had the Bucs picking at the No. 22 spot. With the pick, the Bucs selected Travis Etienne.
Now, the rule of thumb is to not take running backs in the first round. That simply never works out, right?
Well, this might be the exception.
Etienne is the most explosive player in the country- in my opinion- coming into the draft and he can do it all. He has consistently averaged over six yards per carry throughout his career and is getting the job done in the passing game this year- teams are selling out to stopping Clemson's run- as he already has more than 500 yards receiving on the season.
It might not be the right pick to use on a running back this soon in the draft, but there's no doubt that Etienne could be a major help to this Buccaneers offense and make an immediate impact for a unit that badly needs a play-maker out of the backfield.