Buccaneers vs Vikings: 3 scariest players to watch out for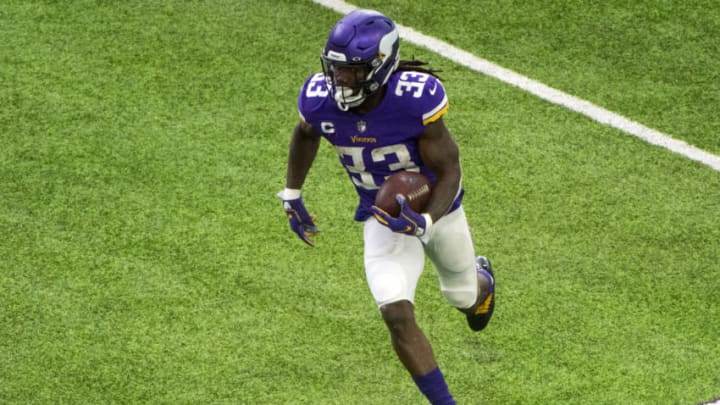 Dalvin Cook, Minnesota Vikings, opponent of the Buccaneers (Photo by Stephen Maturen/Getty Images) /
The Tampa Bay Buccaneers are facing off with a resurgent Minnesota Vikings team this weekend with a lot on the line for the playoffs.
The Tampa Bay Buccaneers are in a must-win scenario this weekend. After dropping three of their last four matchups against their above-average competition, this game will go a long way in defining this team.
Even after their disastrous start to the season, the Vikings are still a scary team on paper, and the Buccaneers need to watch out for some of the key players on Minnesota's roster if they hope to pull out a win.
Player #1
Dalvin Cook is currently the best running back in football by a wide margin. As an FSU alumni, that feels pretty good to say, but as a Buccaneers fan who thought Cook would land with the Bucs in the second round of the 2017 NFL Draft, this also hurts.
When healthy, Cook is explosive, shifty, and has excellent hands. With 1,250 rushing yards and 314 receiving yards in just 11 games this season, Cook has shown that he can be an effective workhorse and featured back in an NFL offense.
While the Buccaneers have a good defensive line and are consistently dominant against the run, Cook is the type of player who could still pose problems.
Watch for the Vikings to try to get Cook the ball in space and target Devin White in coverage on routes where Cook would have the advantage.