For the Buccaneers free agency is a like a free trip to the candy store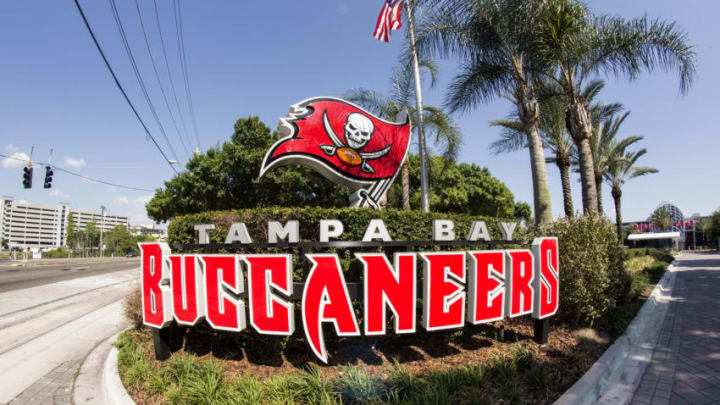 Tampa Bay Buccaneers, Bucs (Photo by Don Juan Moore/Getty Images) /
Rob Gronkowski, Cameron Brate, Tampa Bay Buccaneers (Photo by Mike Ehrmann/Getty Images) /
As for the offense, they don't really need to get anyone in free agency. Keep what you have, and get someone out of the draft. There's bound to be a player there who can help out down the line. Not every good player will be gone by pick 32, or by pick 64 either.
The running back situation is pretty good. Although there is likely one that can get culled. The Bucs still have a steady bunch, and if they can pull Leonard Fournette back into the fold, they ought to be in good shape, for a passing team anyway.
Then there are the tight ends. What do the Bucs really need here? Room, maybe. The tight end room could use to lose a few seats, unfortunately, the one seat, in particular, belongs to Cameron Brate. With O.J. Howard and Rob Gronkowski coming back (yes, another FA), he would appear to be the odd man out.
As far as the wide receivers go, what a group this is. With Mike Evans already locked in, keep Chris Godwin and Antonio Brown, if he is cheap enough. Don't forget they still have two stellar wideouts sitting on the bench, in Scotty Miller and Tyler Johnson.
Any way you look at it, the Bucs don't need to pick up anything out of free agency that isn't a great deal. Keep what little money you have to take care of your team, cull out the ones that aren't productive, and then, once everything is taken care of, take a look at the Candy Store and see what samples are left.