Buccaneers made the right decision to pass on Le'Veon Bell
Jason Licht and the rest of the staff for the Buccaneers showed that they were beyond right in their decision to pass on running back Le'Veon Bell.
At the middle point of last season, the Buccaneers looked like a team that could use the talents of Le'Veon Bell. Ronald Jones was looking great, but LeSean McCoy, Ke'Shawn Vaughn, and even Leonard Fournette weren't cutting it in depth roles.
Many fans, this site included, saw Bell as a great option to pair with a running back room that needed a bit of juice in Tampa, but the Bucs proved once again that they make very few bad decisions nowadays.
Bell wouldn't have been the worst signing, but his stats and recent comments about Andy Reid pose some questions about his ability to flourish in Tampa.
As for where play is concerned, Bell is a long way from his days in Pittsburgh. 4.0 yards per carry on the season would be good for most backs, but it ended between what Jones and Fournette were able to accomplish, so nothing to write home about.
Bell was a mediocre runner, didn't pop in the passing game, and his "prove it" deal was only able to prove that he has declined above anything else. But the Buccaneers got more than just the player evaluation right.
Recent comments have come to light from Bell regarding Andy Reid. Bell has apologized for the way that he brought these issues up, but taking any issue with Andy Reid is a massive red flag. If a guy can't stomach what Reid is saying to him, how would he ever survive in Bruce Arians' locker room?
Hint, they wouldn't. It takes a special type of player to take the criticism that Arians throws out, and Bell is showing clearly that he would not thrive in these circumstances.
While the Bucs didn't have any sure way of knowing that Bell wasn't going to be a perfect fit on the field or in the locker room, they made the correct decision in the end. It isn't always easy to pass on a player with the resume that Bell does, but Tampa is in good hands now, and the current administration isn't about making bad decisions.
Want to write about the Buccaneers? Apply below!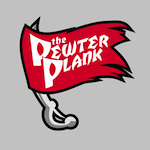 Want your voice heard? Join the The Pewter Plank team!
Write for us!