Buccaneers Mount Rushmore: Lavonte David vs. Warren Sapp
If you're building a Mount Rushmore of Buccaneers legends, do you put Warren Sapp or Lavonte David up?
Creating a "Mount Rushmore" for sports franchises is becoming more common every year. Especially during the offseason, fans and analysts use this time to find the four most important players in the history of a franchise to chisel in stone on this mythical Pantheon, and the Buccaneers follow suit plenty.
Earlier this week, The Game Day NFL tweeted out their Mount Rushmore for the Buccaneers looking for feedback. While the four players listed are excellent members of franchise history, there are two potential mistakes.
Mistake number one was the omission of Lee Roy Selmon. Selmon should've been the first player listed, and unfortunately, John Lynch probably gets the boot to make room for an all-time great. Selmon spent his whole career in Tampa while Lynch did not, and if stats were kept differently during the time, LRS would be more widely regarded as one of the best pass-rushers in the league's history.
Selmon over Lynch shouldn't be too much of a discussion, but there is plenty to argue on over Warren Sapp. Even though Sapp played for the Bucs for almost a full decade, if a departure hurts for Lynch, it should also count against Sapp.
Sapp is an all-time great. As one of the best linemen in the history of the league and a deserving member of the Hall of Fame, he deserves every bit of love that he gets from the franchise that drafted him. Still, there is a case to make for another all-time great Buccaneer.
Lavonte David hasn't received the same level of recognition from the league as a whole as Warren Sapp, but that doesn't make his play and loyalty any less impressive.
Mount Rushmore status acknowledgment goes beyond pure stats and league awards, as Bucs fans already know how biased those can be, and there is a fair case for both players to end up in this fourth spot.
Sapp is a Hall of Famer, multi All-Pro, and a Super Bowl champion. In addition to these accomplishments, Sapp was also the Defensive Player of the Year in 1999, a feat that Lavonte David hasn't completed yet. Sapp did all of this in nine years in Tampa, but the biggest knock against him is David's primary selling point.
Loyalty matters on a list like this, especially when Derrick Brooks, Ronde Barber, and Lee Roy Selmon played their whole careers in Tampa, and Sapp's stint in Oakland hurts a bit.
With Lavonte David going into his tenth season in Tampa, he is about to surpass Sapp's Buccaneer longevity, and he has plenty of other accomplishments to lean on as well. As another All-Pro Super Bowl champion who should earn Hall of Fame votes, David has shown no interest in leaving Tampa, which adds to his value on a list like this.
David is the heart of this team and a criminally underrated player by the rest of the league, so the gap is not as big as it would seem.
With all else unchanged, Sapp probably still deserves the spot, but only for a short while longer. If David has another great season in 2021 and the Buccaneers achieve any type of success, he likely overtakes Sapp in that final spot.
As great a career as Sapp was able to put together, Lavonte David's impact on this team is hard to measure. With plenty of opportunities to jump ship before, David stuck it out, and now he is a champion with a chance to win even more rings.
Warren Sapp is officially on notice.
Want to write about the Buccaneers? Apply below!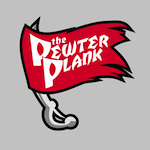 Want your voice heard? Join the The Pewter Plank team!
Write for us!