Buccaneers: Three key takeaways from the Week 2 win
In a game that's ending made it appear far less close than it actually was, the Tampa Bay Buccaneers beat the Atlanta Falcons in Week 2 by a score of 48-25. By the end of the game, there were three obvious takeaways to be had from the team's performance so far this season:
1. Tom Brady is on pace for what could become his 4th MVP award. Despite the critics, the man continues to produce at an alarming rate. So far, he has nine touchdowns through two games with 655 passing yards.
Aside from the occasional bad throw, which plagues all quarterbacks, Brady's arm has looked arguably stronger and more accurate than he did last year. It's only two games through the year, but Brady is not known for performance inconsistency week-to-week. At worst, fans can expect some games without the absurd numbers he has already posted, at best, Brady continues on to his 4th MVP.
2. The defense is not right and needs to make some changes. These changes aren't in regards to the personnel, which is objectively incredibly talented, but instead to either coaching or formations.
So far this season, the Bucs haven't consistently played great defense through an entire half, let alone a whole game. It would not appear obvious what is causing the issues, but the Buccaneers pass defense has been particularly bad with or without cornerback Sean Murphy-Bunting. Both the Cowboys and Falcons were able to catch too many easy passes if the Bucs want to expect to beat some of the top teams in the league.
3. The Bucs have no need for the talents of the Ronald Jones and O.J. Howard. Both players are simply too talented to be used as sparingly as they are in the Bucs' offense currently.
It's both a waste of their time, as well as a waste of good resources the organization could use to make some trades to help out on the defensive side of the ball. This is no disrespect to both players, but Arians just seems to not appreciate Jones' talents in favor of Leonard Fournette.
Additionally, Rob Gronkowski would appear to be back to his dominant ways with four touchdowns through two games. Not to mention, the Bucs have already won a Super Bowl without Howard, so he's not truly needed as evidenced by the past. As always with players like Howard and Jones, an organization wishes it could keep everyone, but decisions need to be made, and the Bucs need to make sure they are not allowing valuable trade options to go to waste.
Want to write about the Buccaneers? Apply below!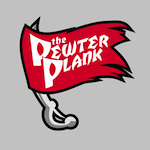 Want your voice heard? Join the The Pewter Plank team!
Write for us!