Tampa Bay Buccaneers training camp getting closer
Greetings, Buccaneers fans. The NFL off-season is almost over! The Tampa Bay Buccaneers are set to open their 2022 training camp on July 27. Football seasons will be here soon!
Coaches will install their playbooks, philosophies, culture, expectations, and schedules for players. This is a special and important training camp because it's head coach Todd Bowles' first training camp as the Buccaneers head coach. Bowles is one of the best defensive minds in the NFL, but will have to account for all three phases of the game this season.
Some team competitions I'll be keeping an eye on are the secondary unit, the special teams unit, the halfback unit, and the offensive line.
Last season, from game one, the secondary had multiple injuries. While injuries can unfortunately be expected with the physical nature of NFL tackle football, it was frustrating how many injuries the Bucs secondary had to endure on a championship defense season. Adding depth to the secondary will be key, and I hope the Bucs can have two secondary units that are elite coming out of camp.
The special teams positions are up for grab, as well as the RB2 and RB3 spots. Injuries hit the offensive line early in the Buccaneers playoff run. Some O-linemen have been signed and drafted. Quality depth is needed on the O-line, and I'm excited to see how the O- line unit progresses at the start of preseason.
The Bucs coaching and training staff will have 90 football players to analyze, coach, condition, get players ready for an NFL season. Can the players pick up the playbook, and can the skills these players have been working on their entire lives translate to a roster spot on an NFL team? The Brutal truth of NFL training camp is 90 players are cut down to 53, with a few players signed to a practice squad.
The Bucs have three preseason football games this year, with the first one taking place at home vs the Miami Dolphins on August 13, 2022 at 7:30 PM EST. It's the only home preseason game for the Bucs. I would start making plans now if you want tickets for the game. The NFL is about to return for another great season. Patience, Bucs fans, it's almost here.
Want to write about the Buccaneers? Apply below!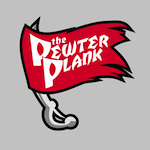 Want your voice heard? Join the The Pewter Plank team!
Write for us!