Why are some Bucs fans upset despite a great offseason?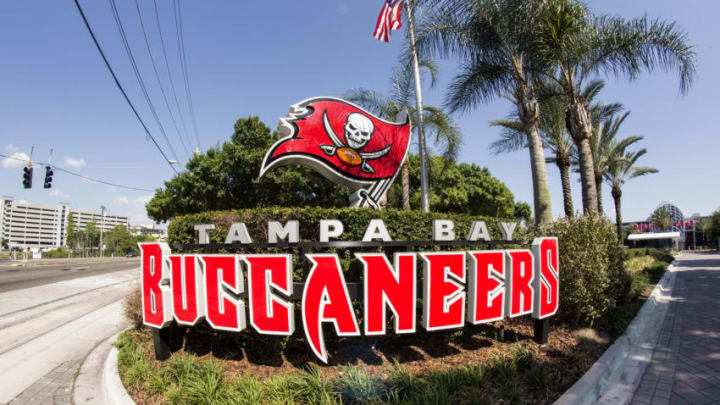 Tampa Bay Buccaneers, Bucs (Photo by Don Juan Moore/Getty Images) /
The Tampa Bay Buccaneers are coming off of one of their best offseasons in franchise history, yet some Bucs fans are still seemingly upset with the team.
The Bucs are sitting in the best spot that the team has been at in years. The franchise is talked about on nearly every morning show, making the playoffs is a real possibility, and many underrated players are in line to get the recognition they deserve finally.
One would think that the fanbase would be fully behind this move, yet there is a schism starting to form.
Some Bucs fans seem to be extremely disappointed with the direction that the team is taking. This seems counterintuitive since the outlook for the future is as bright as it has ever been, yet some are not satisfied.
More from The Pewter Plank
One would guess that the move that has the most fans up in arms is the departure of quarterback Jameis Winston. Winston was incredibly polarizing in Tampa Bay, with some fans rejoicing his leaving. In contrast, others were so disappointed with the franchise that they took to Twitter and other social media platforms to speak their minds.
The weirdest part of the situation is that it appears that fans are quick to back off of their support for the Bucs because of this move. The Buccaneers did let Jameis go, but it's not like they replaced him with a bridge quarterback.
On the other hand, holding teams accountable is essential, and a fanbase's blind support can be dangerous.
Jameis Winston had a great career at Florida State and showed promise in the NFL, but he just wasn't a fit in Tampa Bay. This story just isn't big enough to threaten to rip the fanbase in two.
Teams lose players all the time. The Oakland Raiders losing Khalil Mack was a massive loss, yet Oakland is working on making it back to relevance. The Bucs did lose Jameis, but why is the first response to discredit Tom Brady's talent and to actively root against the Buccaneers now that the face of the franchise is shifting?
Loyalty to a player is undoubtedly important and makes watching the game worth it, but the response this offseason has been confusing, especially considering the team's trajectory.