3 Buccaneers that are on the chopping block in Tampa Bay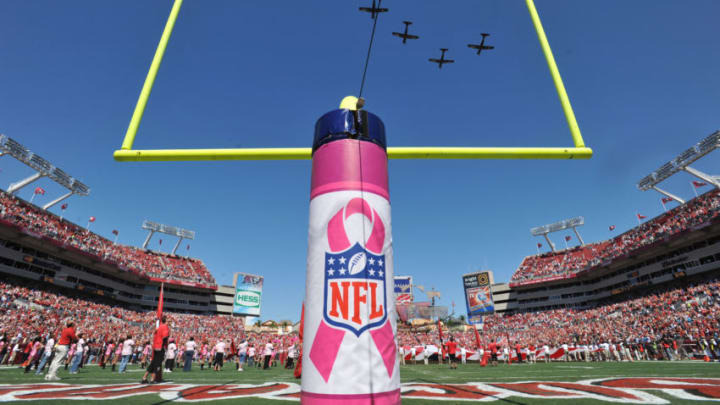 Tampa Bay Buccaneers (Photo by Larry French/Getty Images) /
Ryan Griffin, Tampa Bay Buccaneers,(Photo by Julio Aguilar/Getty Images) /
There are very few reasons to keep three quarterbacks on an NFL roster, especially when the third quarterback is unable to provide in other areas. The Saints are an example of a team that can effectively use three quarterbacks, but the QB3 Taysom Hill can contribute in many different areas.
More from The Pewter Plank
Unfortunately for Tampa Bay, Ryan Griffin shows no signs of excelling in other areas that warrant him staying on the team. The Buccaneers don't have the space to continue this relationship any longer.
The Buccaneers already need as much roster space as possible considering the increased threats of COVID-19, and Tampa Bay is already short on openings if they roster a QB3 and a long-snapper. If either of these players could serve another role, this wouldn't be seen as a loss, but keeping both on the roster for niche roles makes little sense moving forward.
Tampa Bay made it through the 2019 season decently with two quarterbacks. Griffin was only used sparingly, and Blaine Gabbert was injured for the duration of the year. If the Buccaneers lose both of their quarterbacks in 2020, a free agent would be a better option to lead the team rather than Griffin.
It is also worth noting that Bruce Arians has recently verbalized the thought that wide receiver, John Franklin, could serve as the QB3 if necessary. This would be a far better use of roster space and would allow the Bucs to grow their depth at more critical positions.