Tampa Bay Buccaneers disappoint in first half vs. Chargers
The LA Chargers were a trap game on paper ever since Justin Herbert took over as the starter, and the Buccaneers have fallen flat to start this matchup.
The Tampa Bay Buccaneers have not been very convincing so far to start the 2020 NFL Season. The Bucs have flashed some moments of greatness, but the first half of the week four matchup versus the Chargers should have the alarm bells ringing.
For starters, the play-calling has been as unimaginative as usual. The Bucs continue to run the ball on first down and set Brady up for third and long consistently, what's new?
The coaching from the top has been horrendous this season. The Bucs will not win games playing in this way, which is clearly evidenced by the debacle taking place today.
While the play-calling has lacked, so too has the play on the field. The Buccaneers have reverted to their old ways of last season, with blown coverage, dropped passes, preventable penalties, and uninspiring play defining the half.
The Chargers are a massively underrated 1-2 team in a very strong division, but Tampa Bay has to dominate games like this if they have any hopes of making it to the playoffs, but Justin Herbert may have Todd Bowles' number.
The Buccaneers are playing against a team that is missing its starting quarterback, key pieces on the offensive line, and several defensive stars, yet the Chargers have been the far better team on both sides of the ball.
Calling the season a loss at this point is premature, but the Bucs will have to do some substantial growing before they can reach their full potential. The little things have been neglected so far this year, and executing the little things well is the only way to make a run in the playoffs.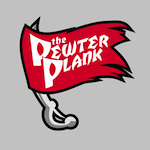 Want your voice heard? Join the The Pewter Plank team!
Write for us!
With missed kicks, weak tackles, and poor decision-marring the first half, the Bucs will need to wake up in a significant way if they hope to keep the season rolling, but that would require them to show out in the second half-something they haven't done all season.