Buccaneers: How the team has become a favorable free agent destination
The Buccaneers have experienced a stark change in the past two years.
The Tampa Bay Buccaneers were one of the worst places to go as a free agent just a few years ago. The only reason to come to Tampa before now was money. Your chances of winning with the Bucs of old were extremely low.
Fortunately, all that is over now as the team has reformed its identity. Now, free agents across the NFL want to join the defending Super Bowl champs, and they're willing to play for much less money to do it. Tom Brady, a great coaching staff, and a Super Bowl ring tend to have that effect.
Tom Brady, in his own right, is a free agent magnet. Almost every player that doesn't play quarterback in the league would benefit from playing alongside the GOAT, and this has been one of the main parts of Brady's success throughout his career.
Having great players give up money and key roles to play with a winning team could be considered the "Brady effect" or the "LeBron effect," and we've seen how this works out in both leagues.
The coaching staff has helped the Buccaneers in more ways than the obvious
In addition to Tom Brady's pull, the coaching staff in Tampa is far better than most. Bruce Arians has created a fantastic staff that the players love, which is a far cry from other teams across the NFL that alienate players as soon as they arrive.
Bruce Arians, Byron Leftwich, and Todd Bowles are one of the most respected coaching units in the league. Some players go their whole careers without ever playing with a group as talented or well-respected as this one.
Finally, the Super Bowl win has changed everything in its own right. While the team did fall off after the last ring, this Bucs team has the pieces to be great down the road. Free agents see this team as one that is still constructed to win next season, and anyone who has a ring as a priority will give Tampa extra consideration this offseason.
The Bucs don't have a ton of money for next season or any major needs, but free agency should continue to be exciting for as long as the team remains constructed as it is.
Want to write about the Buccaneers? Apply below!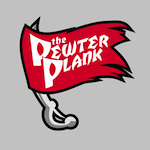 Want your voice heard? Join the The Pewter Plank team!
Write for us!