For the Buccaneers free agency is a like a free trip to the candy store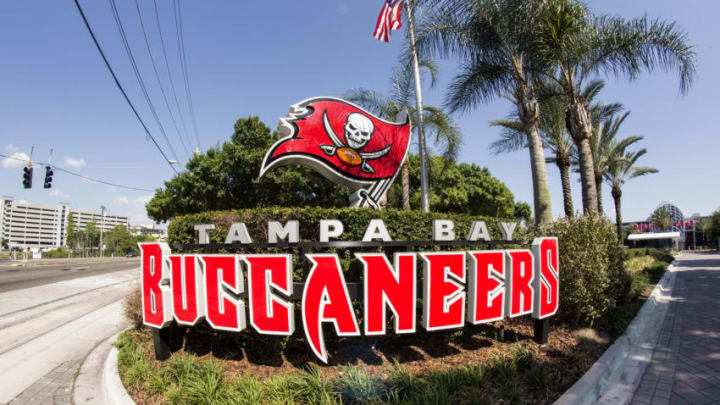 Tampa Bay Buccaneers, Bucs (Photo by Don Juan Moore/Getty Images) /
Lavonte David, Devin White, Antoine Winfield Jr., Tampa Bay Buccaneers (Photo by Kevin C. Cox/Getty Images) /
The Tampa Bay Buccaneers shouldn't treat free agency as a child's free trip to the candy store; they have needs that can be filled right at home.
The Tampa Bay Buccaneers have to be very particular with anyone they choose to talk to in free agency. Having just won a super bowl in superb(owl) fashion, and with Tom(pa) Brady still taking snaps, there will be a horde of players looking for a chance to get that coveted Super Bowl LVI ring. The RING is not just a capstone to anyone's NFL career but often is the final determining factor for those who entertain the idea of a Hall of Fame induction.
Just watch. Things are just starting and the rumblings are rampant throughout the NFL. Who is in and who is out and who is looking to latch onto a winner or at least something that seems like it might be a winner? Remember, Tampa Tom said the team would be better next year, meaning 2021.
And if you look at it, how can it not be? Take into account the significant growth the team exhibited, especially after the bye round. It was like two different teams. Well, in some ways it was two different teams. It was the Buccaneers during the pre-post season run and the Buccaneers during their post-season run, if you can figure that can of worms out.
More from Bucs News
And yet…and yet, we have our own candy dish of free agents that need attention. It's the common thing about the neighbor's grass. In truth, the Buccaneers would be far wiser to keep as much of what they have and not be lured away by visions of J.J. Watt, Von Miller, or even Jadeveon Clowney. It's better to just pull in Shaquil Barrett, and keep the rest of the front seven happy, including Lavonte David.
For the backfield, do they really need someone? The backfield is young and hungry. Plus, Tampa already has extra pieces that need more playing time, like Mike Edwards for instance. So, why would the Bucs be lured into thinking some other player might be good to bring in? Why not look to the draft? They do seem to pick well among corners and safeties.